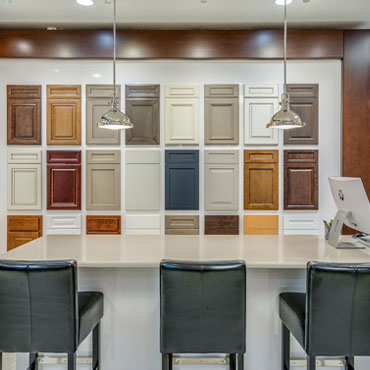 •   With a reservation, you will enjoy a one-hour tour of the Design Studio with our Design Associate. The tour includes a review of the amenities in your community, as well as some design options to consider. We would like you to begin thinking not only about how you would like your new home to look, but what options you may want to add.
•   At this time, feel free to make cost inquiries on preferred options. After the tour, you are encouraged to stay and work with the samples if you so desire, to consider multiple combinations.
•   After contract, we will schedule a color selections appointment which typically lasts about 2½ hours. After this, a follow-up appointment may be scheduled to finish or review selections.